Decades of passion for cycling and adventure has lead us on rides in the most remarkable places in the world. These trips are in destinations exceptional for their mix of cycling, people, cuisine, culture, and experiences unequaled anywhere else.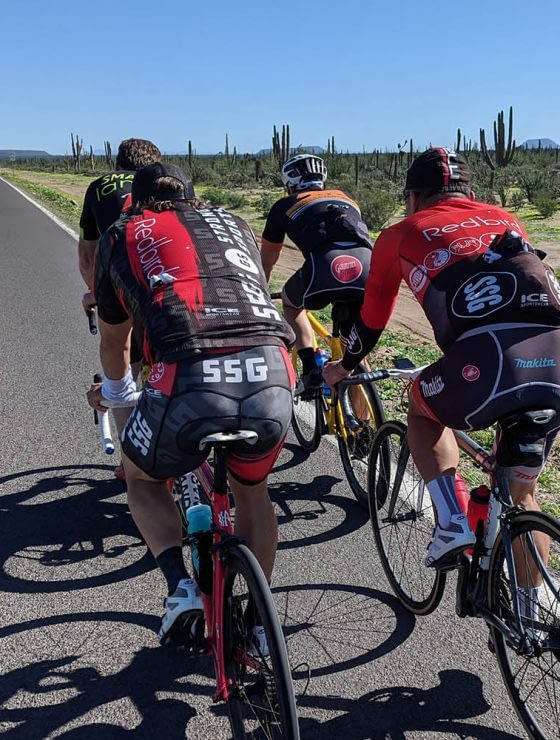 Baja has quietly transformed into one of best places in the world for biking, with quiet, newly-paved roads, upscale hotels, sublime desert and coastal landscapes all under sunny skies. Discover tranquility on the road less traveled.
9 Days & 10 Nights
March 4 – 14 (full)
April 6 – 14  (full)
November 1 – 9 (full)
Nov 11 – 19 (full)
March 21-29, 2022 – (full)
April 2-10, 2022 (sign up)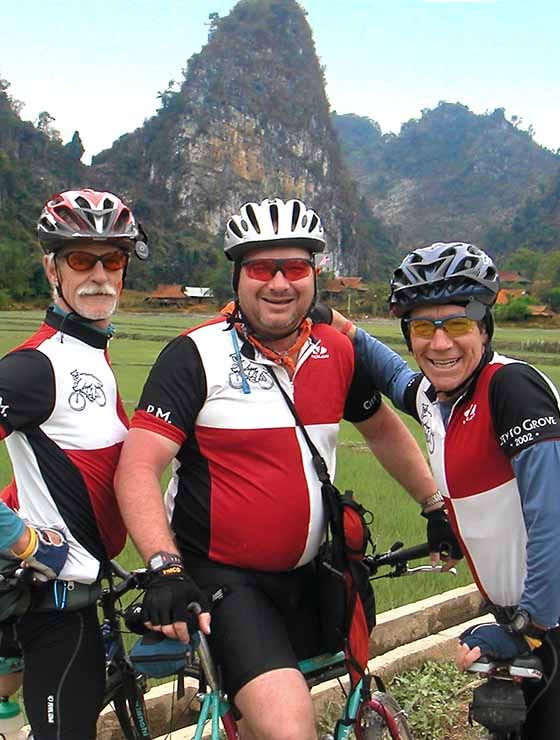 Everything you've heard is true, Vietnam is a thrilling place to travel with wonderful people, landscapes, and cuisine. This trip emphasizes all of these from the vantage point of the saddle, canvasing the highlights of the country all the way from Hanoi to Saigon.
12 Days & 11 Nights
Dec 6 – 17,  2021
Feb 25 – Mar 8, 2022 (full)
The breathtaking mountains and valleys of Colombia are the backdrop for an incredible cycling adventure. Enjoy a fervent biking culture, thanks to wins at the top level of international racing. During our tour, conquer all or part of the legendary Alto de Letras.
10 Days & 9 Nights
December 2021
Traverse the world's most spectacular mountain route, over iconic passes, including the legendary Tourmalet. An unpopulated Pyrenees offers cycling tranquility. Halfway through, we'll enjoy a break in sublime Foix, sampling artisanal cheese and other delights of the region, including tasty wines from Spain and France.
10 Days & 9 Nights
June 2021
September 20121
Many of our past riders claim Myanmar as their favorite. Few tourists, fascinating culture, warm smiles, astonishing landscapes and ancient ruins rivaling the Nile Valley. Come cycling a place closed off to travelers for over forty years.
12 Days & 11 Nights
November 2021
No cyclist's palmarès is complete without riding the Emerald Isle's lush greens landscapes, wild, spectacular coasts, and ancient cobbled villages. Along the way, and in lively pubs, enjoy legendary Irish hospitality and gift for gab, along with frothy pints.
10 Days & 9 Nights
June 2021
Off-the-grid cycling over stunning and unspoiled Himalayan mountain passes and through sacred valleys of The Land of the Thunder Dragon. Bhutan is remote and exclusive, largely untouched by the outside world. A traditional dance festival highlights this trip.
10 Days & 9 Nights
October 2021
Everyone should ride the Dolomiti once, for there are the most spectacular landscapes in the world. Epic rides climb over classic passes beneath soaring stone peaks, green alpine pastures, with warm Italian hospitality, world-class cuisine and vino.
8 Days & 7 Nights
July 2021
Cycling into Asia's past, from Hanoi, over high mountain passes, lush jungle valleys, hilltribe villages, and along lazy rivers on tranquil roads to Asia's most charming town, Luang Prabang.
12 Days & 11 Nights
January 2022
February 2022
Cycle through redwood groves, vineyards, and along coastal lagoons on this best of Northern California trip, taking in San Francisco, Marin, the wine country around, and spectacular coast. 
3-7 Days & Nights
Private, custom trips
Cycle one of the world's newest and finest road cycling destinations. New roads, boutique hotels and renovated plazas signal an era of gentrification to come. Come and cycle now on peaceful roads, through tranquil landscapes, enjoying emerging and world-class wine and traditional culinary delights on the road less traveled.
Have a small group of friends, family or club interested in a private, custom tour? Most of our trips are actually custom trips. Contact us for the details and to get started planning.